On December 29th, 2020, at 12:20 PM local time, a 6.4 magnitude earthquake hit central Croatia near the city of Petrinja. According to the mayor of Petrinja, Darinko Dumbovic, the earthquake destroyed roughly half of the town, killing seven people and injuring 36 others. Thanks to prior experience helping with similar catastrophes, missionaries and volunteers from The Church of Jesus Christ of Latter-day Saints living in the area mobilised quickly to lend a helping hand.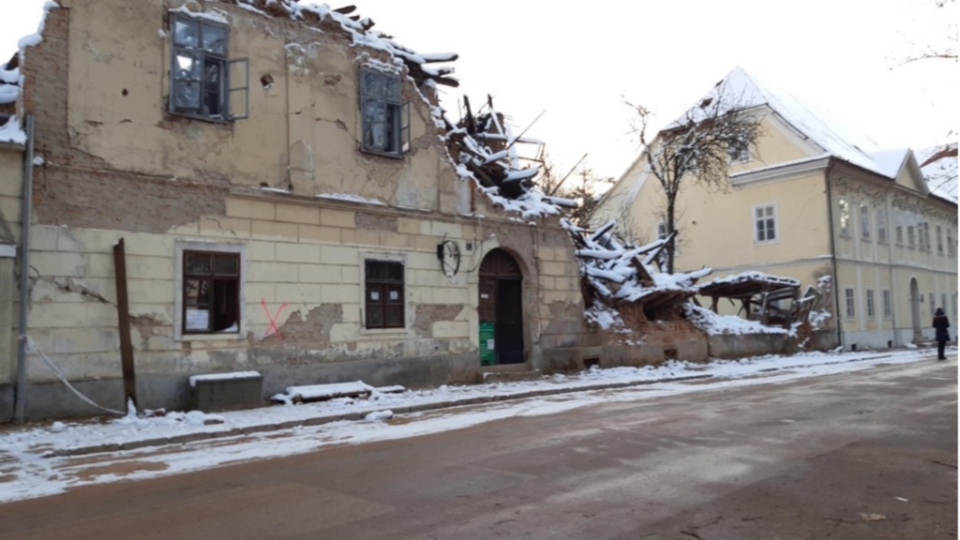 In the days following the quake, inhabitants experienced significant suffering due to the destruction of nearly 4,000 homes, the closure of schools and snowy winter weather. There was a critical need for supplies such as food, water, and fuel for heating. The call went out for these items, as well as shipping containers and campers to serve as temporary housing. Fortunately, those calls were answered quickly.
As news of the earthquake spread, The Church of Jesus Christ of Latter-day Saints donated large amounts of food, water, clothing, and equipment to Croatia and other nearby countries and aided the local army in the logistical effort of distributing these goods.
The Church has 12 teaching missionaries as well as a Mission Office in Zagreb where the earthquake was felt strongly. Thanks to the close proximity, the Church was able to make immediate contact with the head of the Croatia Red Cross (HCK - Hrvatski Crveni Križ) to offer support.
Church volunteers were quickly assigned to a HCK facility in Sisak, a city located on the edge of the earthquake's damage zone. The volunteers and missionaries went to work under the direction of local HCK director, Sanja Tomašinec.
"It was a very difficult period for us," said Tomašinec. "Hundreds of volunteers came from all parts of Croatia, and one day young missionaries showed up and turned to me with a desire to help. At that time, we were quite lost in everything that was happening, and I offered them [the assignment] to help with the collection of the received aid and the distribution of aid to those who had experienced damage or loss. I arranged to introduce them to young volunteers from our city of Sisak and encouraged them to work together."
By January 2nd, just four days after the initial quake, missionaries were packing and transporting boxes full of urgently needed supplies into affected areas using the mission van.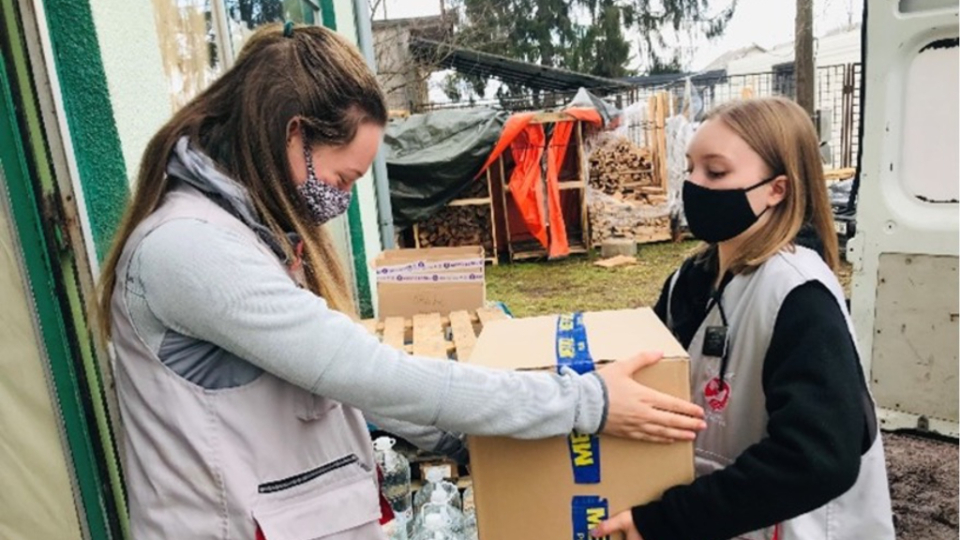 The following week, missionaries were sent to the HCK center in Petrinja, the city closest to the epicenter, under the continued direction of Sanja Tomašinec.
When missionaries representing Latter-day Saint Charities heard of the earthquake, they desired to determine needs and to help. They contacted one of their trusted partners--Croatia Baptist Aid (CBAid)--which wanted to provide food but lacked funding.
CBAid requested the help of Latter-day Saint Charities in acquiring and distributing food to 400 families that were displaced or impacted in other ways. The food boxes consisted of nuts, dried fruit, beans, crackers, toast, chocolate spread, canned meat, canned tuna, soup, pasta, milk, salt, sugar, rice, and oil.  Latter-day Saint Charities provided funding, and CBAid took care of the procurement, packaging, and distribution of products.
An additional 42 full-time missionaries were temporarily quarantined in Zagreb on their way to their missions in Germany and Slovakia. After completing their seven-day mandatory quarantine, they had about a week before they were to fly out, giving them the opportunity to assist CBAid in packaging and distributing food.
Missionaries serving in various cities across Croatia spent as much as six hours a day, four days a week helping at the HCK distribution center.  These missionaries rotated shifts, four to six at a time, to pitch in with the relief effort. In total, more than 60 missionaries participated during the months following the earthquake.
When asked to describe working with the young missionaries, Tomašinec said, "The young missionaries left an impression on me as well as the other young people who found themselves as volunteers. [...] They were very well-mannered and educated.  They communicated in excellent Croatian, which, as we know, is not at all easy. The young missionaries proved to be very hardworking, reliable, communicative, and infused us with strength, cooperation, and joy, during the most difficult moments we went through. We were very happy that they came to us from the other side of the world, to a small, ruined city that is not even on the maps."