As Covid 19 tightened its grip on the world, society began to shut down. Events were cancelled, businesses were shuttered, and even traditional celebrations abandoned. Religious services were put on hold. However, in Sabadell, Spain, an interfaith group continued their efforts virtually.
The Interreligious Dialogue Group of Sabadell (GDIS) meets monthly to discuss a wide variety of topics. According to Cristina Villar Rey of The Church of Jesus Christ of Latter-day Saints, "The group is endorsed by the city council and aims to promote knowledge and mutual respect between the different religious denominations present in the municipality."
Latter-day Saint, Catholic, Baptist, Anglican, Brahma Kumaris, Bahá'í, Jewish, and Evangelical representatives determine an annual topic. Each month one of the representatives shares the teachings of their respective faith on the assigned topic. Guest speakers may also be invited from time to time to share expertise in legislation, health and other issues.
After many months of videoconferencing, the first live meeting of the GDIS was recently held. The group convened in a small forest on the grounds of the Latter-day Saint church building. It was decided that an observance will be held in September as a tribute to all who died in the pandemic. The City Council of Sabadell will join in the event.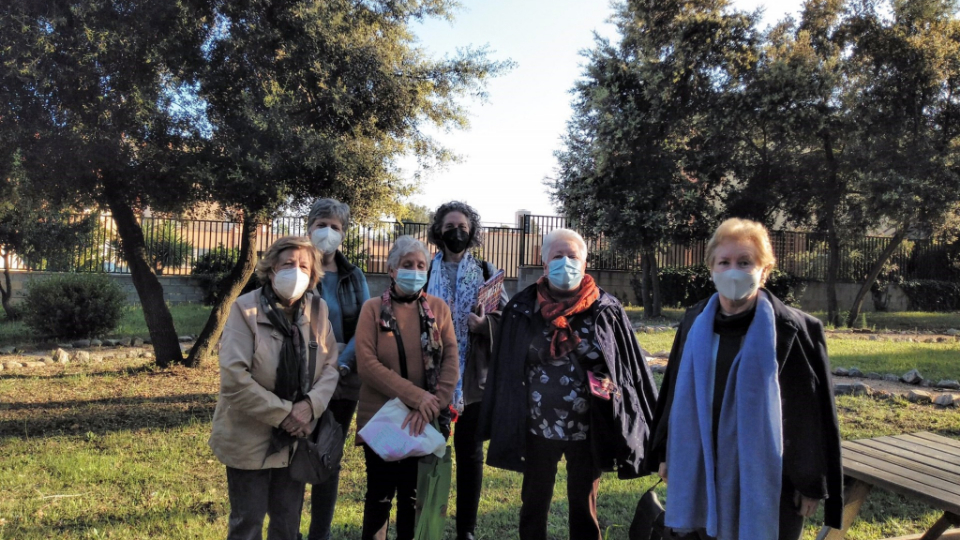 Similarly, the Portuguese interfaith dialogue working group recently met in a hybrid format a year and a half after the beginning of the pandemic. Representatives of 15 churches based in Portugal met on Tuesday 22 June. Due to government restrictions allowing 30 percent capacity of the conference room, some attended live with the remainder attending virtually.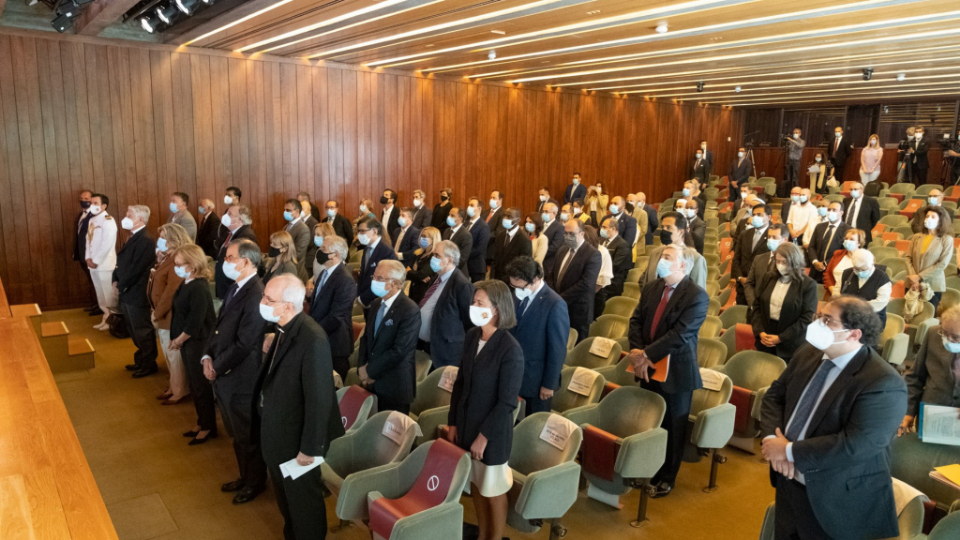 Speakers were selected from the religious representatives of the group. Dr Joaquim Moreira from The Church of Jesus Christ of Latter-day Saints spoke about "Social dimension of churches in Portugal in humanitarian support". In addition to ecclesiastical leaders, many government and non-government leaders attended.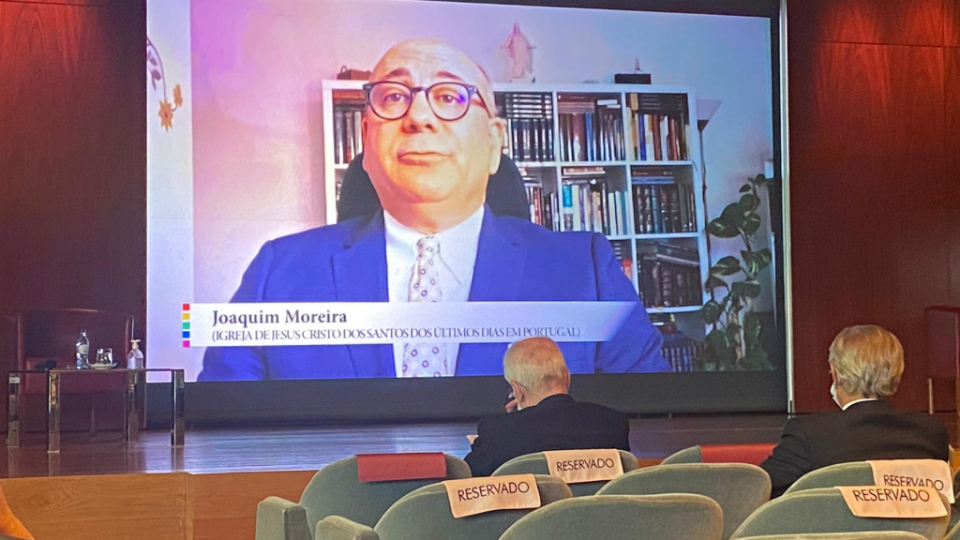 According to Dr Moreira, the group has "regular monthly meetings where we debate issues of religious relevance and how religions can make a positive difference in Portuguese society." Their goal is harmony among religions, with respect for the doctrinal differences of each but united in common purposes.
Recent topics they have discussed include compliance with health laws in the country relating to the pandemic. This includes dissemination of communication about the vaccine and assisting migrants to be vaccinated without fear of expulsion from the country. In addition, they assist refugees to integrate into Portuguese society.
The group pursues equal rights for all religions. One of their achievements was to legalize proselytism in Portugal. They seek to attain a balance between secularism and religion for youth in the Portuguese education system. In that light they are working to transform the subject of "Catholic Moral and Religious Education" to that of "History of Religions." They further strive to break down the myths of different religions among young adults and "sow seeds for the establishment of religious peace in Portugal."
Understanding, respect, friendship, and love. These are things for which people of all faiths strive. Working together in this spirit enables these groups to pursue hopes of peace and unity, eliminate stereotypes, abolish misconceptions and avoid alienation. Realising commonalities rather than differences they can stand together to help protect religious freedoms.
Elder David A Bednar, an apostle of The Church of Jesus Christ of Latter-day Saints, maintains that "A proper understanding of and respect for religious groups can yield important benefits for the entire community."