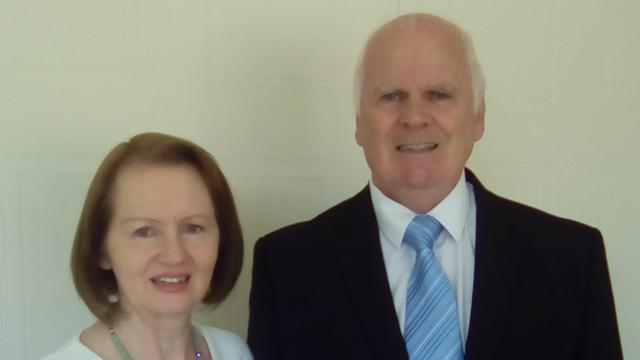 Brother and Sister Bullman left Ireland in September to serve a two year voluntary mission in South Africa for The Church of Jesus Christ of Latter-day Saints. They arrived in Cape Town in early October.
They are currently assigned to the Knysna Branch where they are having spiritual and practical experiences working with young and old, helping people draw closer to Jesus Christ.
Thomas and Mary will join over 71,000 Latter-day Saint missionaries serving at their own expense in 189 countries worldwide. Whilst most of these volunteers are young men and women, 6,300 are people of their own generation, retired from paid employment but putting their time, abilities and talents at the disposal of others.
Missionary service, as a means of following in the footsteps of the Saviour, Jesus Christ, is a vital part of The Church of Jesus Christ of Latter-day Saints. The assignments vary from country to country and include humanitarian efforts, genealogy, education and giving support to addiction recovery programs.
The Bullmans live in Longford and attend the Mullingar congregation of the Church, one of twenty-three throughout the island of Ireland. They were baptised in the 1970s when they were living in Cork. They are the parents of six children and six grandchildren. Thomas, a retired Chef, and Mary, a retired music teacher, will bring a vast amount of knowledge and experience to the people of South Africa.
Thomas says: "Both of us are honoured and privileged to be able to serve in this capacity in the South Africa Cape Town Mission. We are hugely excited at this opportunity and are looking forward to the challenges over the next couple of years."