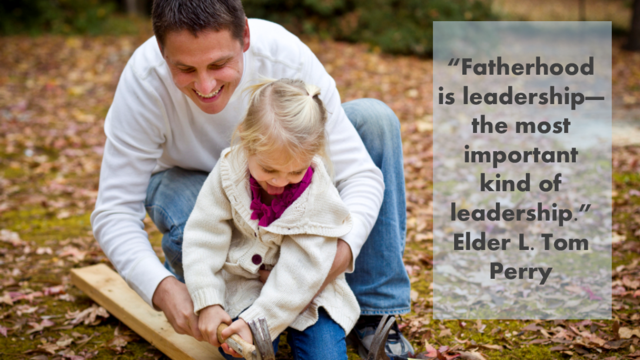 The third Sunday in June is a time where fathers are celebrated in many countries all over the world. On Father's Day, families think fondly on their memories with the righteous men in their own lives and express appreciation for the sacrifices these fathers make for their families.
These men shape the lives of their families as they guide, provide, and protect. Fathers who have done so diligently hold a special place in our hearts. They are examples to their children of hard work and love.
The Church of Jesus Christ of Latter-day Saints believes that fathers have an eternal role in God's plan for us. The divine calling of fatherhood is vital to the success of life here on earth. 
As Latter-day Saints express appreciation to righteous fathers all over the world who strive to bless the lives of their families, they also thank our Father in Heaven, who has blessed us with fathers.