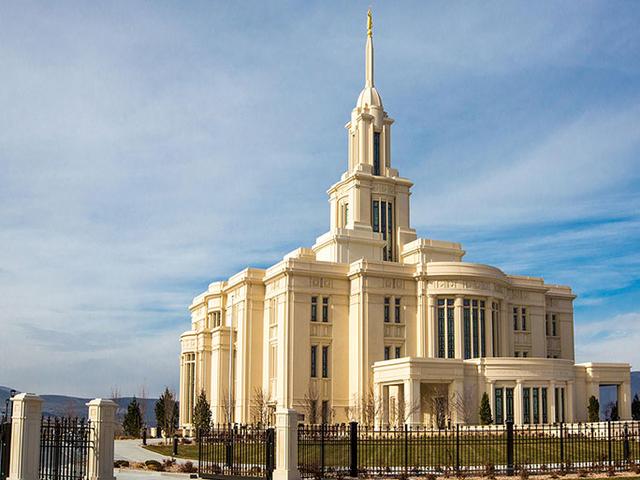 The Payson Utah and Trujillo Peru Temples will soon be added to the list of The Church of Jesus Christ of Latter-day Saints' 140-plus operating temples throughout the world when they are dedicated in June 2015. The Payson Utah Temple will be dedicated June 7, 2015, and the Trujillo Peru Temple will be dedicated June 21, 2015. They are two of 13 temples under construction and featured on the infographic included.
Click this link to see the infographic
For each of the temples listed, we include a preconstruction rendering, a construction site photo, the construction status and the announcement, groundbreaking date, and scheduled dedication date when available.
For more information about how Mormon temples differ from chapels, see our resource, "Of Chapels and Temples: Explaining Mormon Worship Services."
Updated May 28, 2015.