Six sessions will be broadcast live from the Conference Center in Salt Lake City, Utah, beginning on Saturday, March 26, 2017, with the general women's session. The remainder of the Conference will take place the following weekend of April 1 and April 2.
The Conference Center seats 21,000 people. Millions more around the world will view or listen to the broadcast live either at their local meetinghouses (via the Church satellite system) or at home via the internet on lds.org.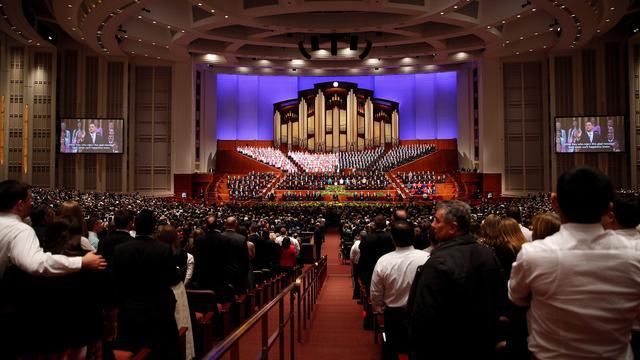 In Europe, there are more than half a million members of The Church of Jesus Christ of Latter-day Saints who meet in 1,450 congregations. Church translators in the Europe Area will interpret conference sessions in 19 languages. Here in Ireland, there are around 8,000 members meeting in over 20 congregations throughout the island. 
General conferences are conducted by the Church each spring and autumn. Spring meetings are called annual conferences, and those in autumn are referred to as semiannual. These conferences date back to April 1830 when the Church was first organized.