In September of 2019, Kate and Martin decided to move their family from South Africa to Ireland. At that time Covid was unheard of. Hungarian-born Kate had always planned on returning to Europe to be closer to family and her motherland. She yearned to keep the Hungarian heritage alive in her daughters.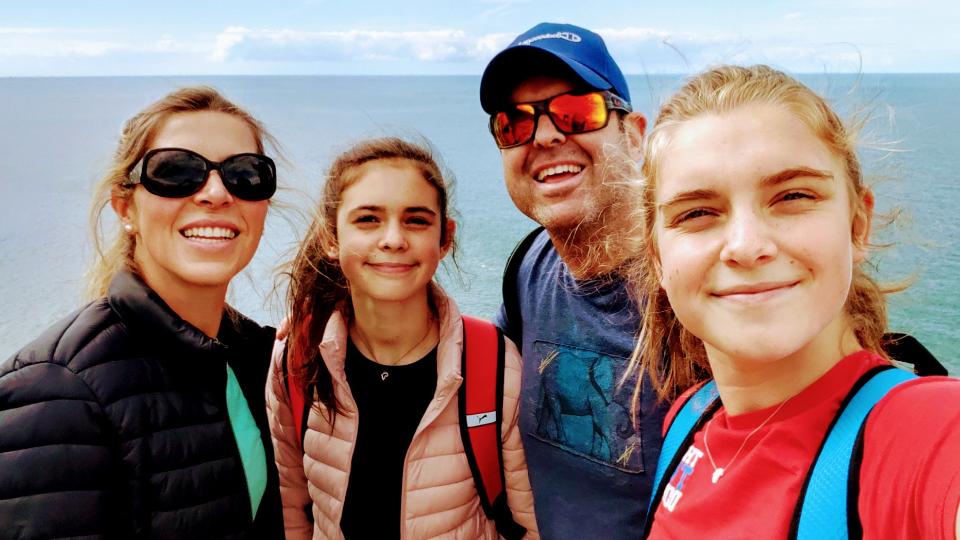 Kate arrived in Dublin according to plan in early February 2020. News reports of a new virus in China seemed distant and inconsequential. She began sorting out paperwork and looking for work. Martin was to follow in March to help get things settled. Hailey, 15 and Peyton, 13 would join them in April.
Alone in a new country with no job and staying in an AirBnB was "rather scary". Kate turned to the Lord for comfort and peace of mind. From the time she arrived she felt divine guidance and help from unknown strangers, angels to her. The first, her landlady, helped her secure work the week she arrived.
The weeks were long, and reports increased of the Covid-19 virus spreading to Europe. Martin finally joined Kate the middle of March, leaving Hailey and Peyton in the capable hands of their uncles and cousin. That evening the government imposed restrictions on travel; airlines began cancelling flights. Kate and Martin thought it would last two to three weeks. Little did they know.
Waiting patiently to get their daughters out of South Africa, they booked airline tickets; the flight was cancelled. Again they booked tickets, and again, without success. Reassurances from the airlines proved futile, and costs were eventually refunded. After many prayers, and much consideration, they managed to secure seats for the girls on a repatriation flight. Reuniting their family would be well worth the high fare.
The next obstacle – the flight required children to be accompanied by an adult. No friends or family members would be able to fly with them. Who would accompany their daughters? More prayers resulted in an idea to post a request on the immigration Facebook group. Kate was contacted by a woman whose mother would be on the same flight; they had found another angel.
A flurry of paperwork was completed. Hailey and Peyton, accompanied by their sweet, gentle escort were on their way to Dublin. Finally, after five long months, their family was reunited on 6 July. They were "over the moon."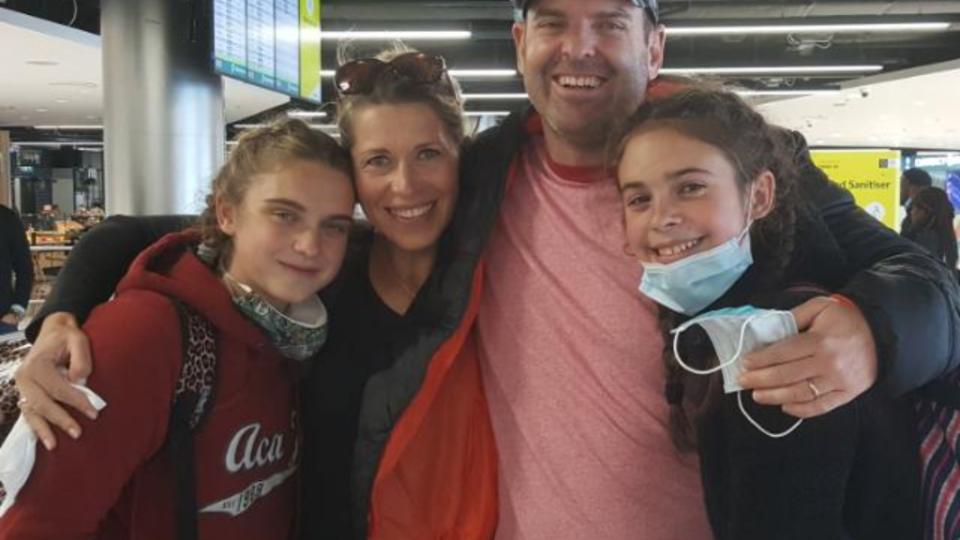 The family began to settle in; the lockdown slowed their efforts. Again divine guidance intervened. They found a place to live that was ideal for their family and the girls, now 16 and 14, were accepted into a selective school. Despite the pandemic-inflicted scarcity of employment, Martin received offers and began work.